Galatians 6:10 King James Version (KJV) 10 As we have therefore opportunity, letus do good unto all men, especially unto them who are of the household of faith.
We are a global and a culturally diverse group of people who have come together as one to
worship, to praise, and to serve the Lord. The Good News of the Gospel of Christ is being
proclaimed at Damascus Road and will continue to be proclaimed until He calls us home. We
seek both to evangelize the lost and to edify all believers with every aspect of our ministry. Weinvite you to join us sometime soon and find out for yourself what makes Damascus Road aspecial place!
To become a Biblical rooted and culturally sensitive church moved by a Great
Commission. A purpose which equips and enables men and women to communicate Christ
through their relationship with God, with one another as believers and with non- believers. Our
purpose is to see God mature us into a local community of believers committed to serving
those within the community of believers and seeking those outside the community of believers,both locally and globally, with character, compassion, courage and creativity.
Sunday School: 10:00am (will resume soon)
Sunday Service 11:00am (Communion 1st Sunday)
Children's Church 11:30am
Listen live every Sunday (319) 527-2789 code: 349755
Wednesday Bible Study 6:00pm (will resume soon)

Blogtalk Radio Show Every Wednesday 5-5:30pm listen or call In
https://www.blogtalkradio.com/drcbc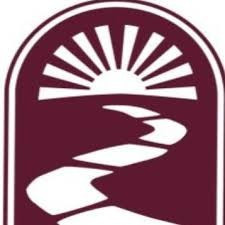 Welcome to the Damascus Road Community Baptist Church ( Independent Baptist Church) website!!! We are excited that you're here. On behalf of our entire church family we want you to know that we are dedicated to meeting the needs of people wherever they are in life. Therefore, the simple purpose of our site is to introduce you to those areas of our ministry which are relevant to your life at this time. You will find a variety of ministries here at Damascus Road, all developed to aid you in your quest for spiritual growth and wholeness. We have classes and activities for every age group from the youngest baby to the "young at heart. God is doing some very exciting things in the hearts and lives of the people who call Damascus their church home. So, discover Damascus for yourself! Who knows… it could change your life!
We are bless to have our member sister churches, Bookstore and School: Pastor (Femi Akingbasote) Christ Abundant church and school (Ogun state)(Ibadan), (Pastor NosaYaba Omo-Ogbebor) Potters Hand Baptist Church (Benin), Faithfulness Concept Bookstore (Benin), (Pastor Samuel Sesay) Evangelistic Deliverance Ministries International, Sierra Leone, (Pastor Ranjit Kumar) Light Mission Church (India). Local sister churches: (Pastor Rodney Booth) Faith Hope Love Outreach Ministry (Baltimore), (Dr. Aderemi Badru) The Premartial School,(Texas) (Pastor Victor Akinde) Strongtower Church (Maryland), (Rev. Myron Fields) Blessed is the Man Ministry and the Damascus Road Bible Institute which is located around the world
Bible Institute: https://damascusroadbibleinstitute.webstarts.com/